City Multi VRF outdoor units with R32:
Mitsubishi Electric is the first manufacturer on the market to offer its City Multi VRF systems with R32 refrigerant. While the Y-series supports cooling or heating, the R2-series enables both functions simultaneously.
Given the low global warming potential (GWP) of R32 refrigerant, the City Multi VRF systems are a sound investment in the future – and the perfect way to take a decisive lead with your next project.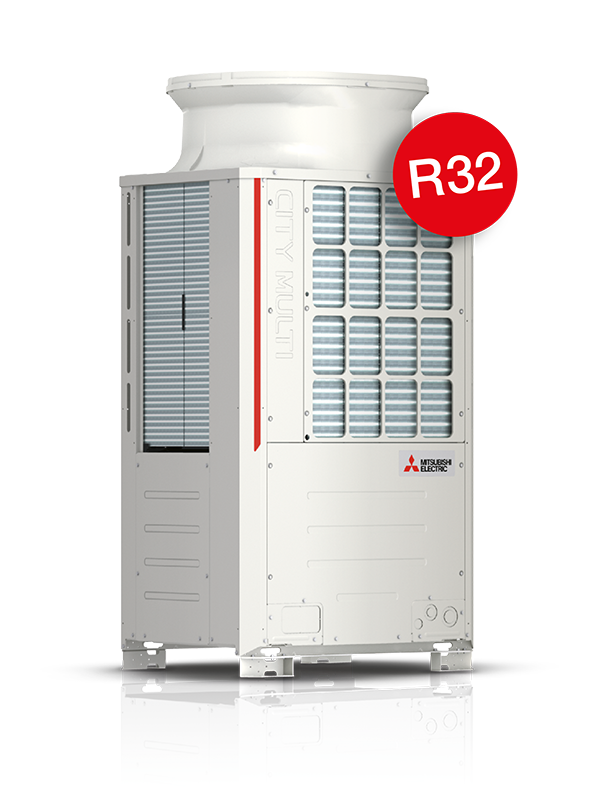 All values and percentage-based improvements are stated in comparison with the previous series. The units contain R32 refrigerant.