The unique City Multi Hybrid VRF system
Future-proof cooling and heating with extremely high air-conditioning comfort, significantly reduced refrigerant volume and much lower energy consumption.
Extend your lead!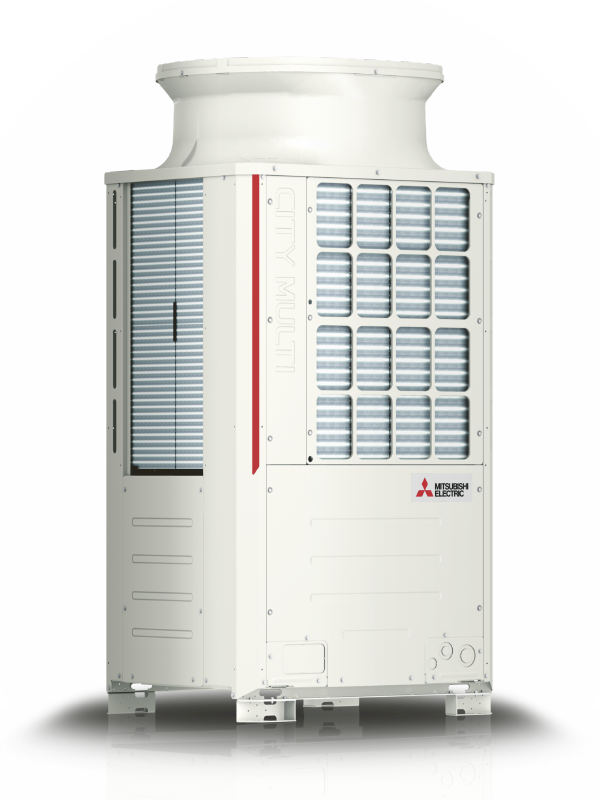 Choose from two Hybrid VRF system variants
Hybrid VRF as R2 system
Simultaneous heating and cooling with heat recovery
The R2-series enables simultaneous heating and cooling via a two-pipe system and the Hybrid BC-Controller. With the R2 variant, each individual indoor unit within the Hybrid VRF system can be independently operated in heating or cooling mode. The heat from the areas needing to be cooled is used to heat other locations within the same building.
Hybrid VRF as Y system
Cooling or heating
The Hybrid VRF Y-series enables cooling or heating mode based on the heat pump function that is integrated as standard. In the Y-series, a hydro unit featuring an integrated plate heat exchanger is used to exchange energy between the refrigerant and the water. The inverter-controlled pump then ensures that the tempered water is sent to the indoor units in line with demand.
All values and percentage-based improvements are stated in comparison with the previous series. The units contain the fluorinated greenhouse gas R410A or R32.